The Chronicles of Manimal and Samara
DEbut SINGLE. OUT NOW
"ROCK & ELECTRONIC MEETS POETRY & SPOKEN WORD"
​​​​​​​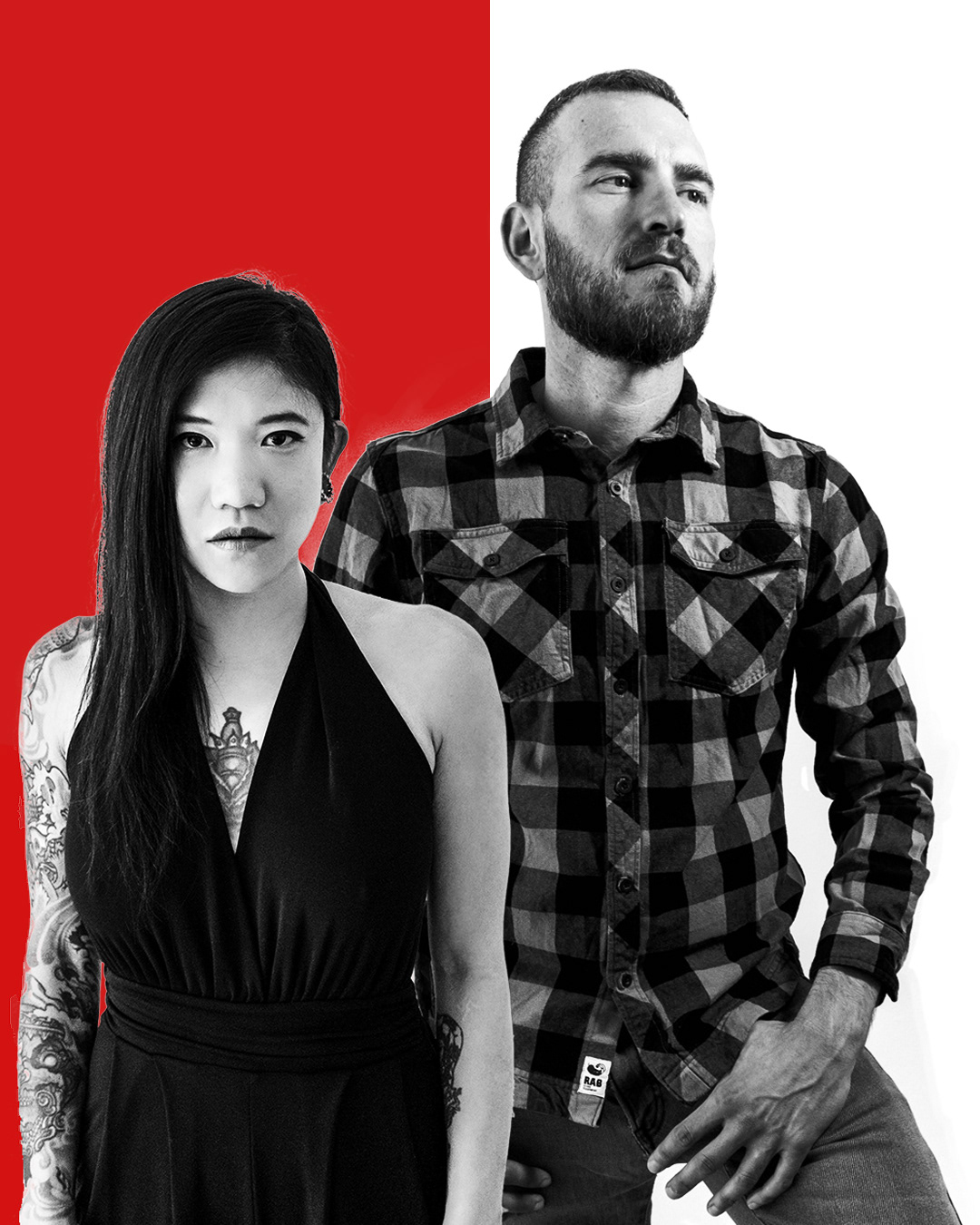 The Chronicles of Manimal and SamarA (TCOMAS)
The Chronicles of Manimal and Samara (TCOMAS) – London based duo pioneering a new realm of sound where poetry and the spoken word meets electronic and rock. Formed in late 2019 by members Andrea Papi (Manimal) and Daphne Ang (Samara).
Their debut single "Atoms", released on the 31st of July 2020, forms part of an album of 11 tracks lasting over 67 minutes. The album ["Full Spectrum"] was composed, written, recorded, mixed and mastered independently between February and June 2020 during the London lockdown.
Their music defies the rigid categorisation of musical genres. In particular, their sound integrates the literary (poetic and dramatic) with the musical to create a sonic space where electronic and rock coexist. Spoken passages alternated with lyrical poetry form the central element of the vocal component. 
Their musical innovations are a result of a collaborative process beginning with the composition and arrangement of the music, which Samara then casts into verbal form. By setting a poetic/narrative text within the musical composition in lyric mode which is spoken, recited and narrated instead of sung, this inter-artistic mode of transfer goes beyond placing brief interludes of spoken word over an instrumental composition.